HINTS AND TIPS WHEN RESEARCHING MILITARY PERSONNEL
If the person you are researching died during WWI, the chances are that their service records were lost during the bombing and subsequent fire at the War Office in 1940. About 60% of the other records survived though, and these were mainly pension claims filed by soldiers who were discharged with injuries.
The more information you have, the greater your chances of finding out about your chosen subject. The huge numbers of men killed in both wars, but particularly in WWI, mean that if you have their service number, which is unique, this will help you pinpoint your person.
LOCAL SOURCES
Our research is concerned with the fallen of Warwick so the best place to start when researching local people for all conflicts is:
The County of Warwickshire Roll of Honour, 1914-2005, Volume 1 South Warwickshire, by Kenneth Fowler
Copies of this tremendous source, known as The Black Book, can be found in Warwick Library (available on loan), and the County Record Office in Priory Park, Warwick. Other organisations that have a copy include The Royal Regiment of Fusiliers, The Warwickshire Yeomanry Museum, and The Royal British Legion Warwick Branch.
The great thing about this book is that, in nearly all cases, it provides the Service Number, Regiment, age, parents/wife's names and addresses so you have all the base information to search in many of the sources mentioned below. For instance, if you know the date of death, you can calculate the year of birth and can then find multiple original sources via Ancestry.co.uk.
Warwickshire County Record Office (CRO)
http://heritage.warwickshire.gov.uk/warwickshire-county-record-office/county-record-office-collections/
The CRO in Warwick provide many services which have proved useful. These include The Black Book, described above, and access to Ancestry.co.uk, The British Newspaper Archive and Find My Past – see below.
Access to the Warwick Advertiser is, for our research, one of the most important resources. This can be viewed by microfiche but access to bound copies is unfortunately no longer permitted.  If you prefer to search online, start by finding your article by microfiche, then log on to the British Newspaper Archive – https://www.britishnewspaperarchive.co.uk – and download it onto a memory stick.
The Warwickshire Yeomanry Museum
https://www.warwickshire-yeomanry-museum.co.uk/
The volunteers at the museum in the Jury Street Court House are extremely knowledgeable regarding Warwickshire Yeomanry campaigns throughout their history.
The Yeomanry Museum website contains a useful list of many organisations and websites which are primarily concerned with military history – use this link to go straight to their list:
https://www.warwickshire-yeomanry-museum.co.uk/contact
On the same page you will find a link to a 'Museum Archive Form' which you can complete if you require the volunteers' help in researching a soldier who served in the Warwickshire Yeomanry before 1920.
The Fusilier Museum Warwick (Royal Warwickshire Regiment)
http://www.warwickfusiliers.co.uk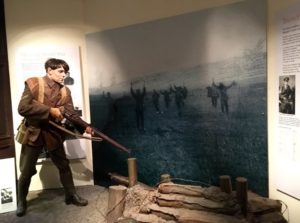 The Royal Warwickshire Regiment, with origins dating back to 1674, became the Royal Warwickshire Fusiliers, part of the Fusilier Brigade, in 1963.
Their artefacts are displayed at the Fusilier Museum in St. John's House, Warwick. The team are friendly and knowledgeable and, for a small fee, can help research soldiers who served with the RWR. It is better to call ahead and make an appointment so that documents can be located ahead of your visit – 01926 491653.
When a member from Unlocking Warwick visited, she was given a copy of the battalion's war diary for a few days either side of her ancestor's death. In addition there was a photocopied chapter from a book by the soldier's commanding officer – so all in all, a very successful visit. Click here for details of the museum's research services:- http://www.warwickfusiliers.co.uk/pages/pg-24-research/
The Royal British Legion – Warwick Branch 
http://branches.britishlegion.org.uk/branches/warwick
This is the website of the Warwick Branch of the Royal British Legion where you can find details of their monthly meetings and other events.
The national site https://www.britishlegion.org.uk has lots of information regarding past conflicts.  Their website contains a section called 'Everyone Remembered': https://www.everyoneremembered.org where you can enter the details, stories or photos of a person involved in WWI so that they will be permanently remembered on the site.   You can also say 'Thank you' to a service person via the site.
OTHER USEFUL SOURCES
Ancestry  www.ancestry.co.uk
This well-known genealogy site brings together many collections, both local and national:
Millions of Military Records such as:
UK Soldiers Died in the Great War
British Army WWI Pension Records 1914-1920
British Army WWI Service Records, 1914-1920
British Army WWI Medal Rolls Index Cards, 1914-1920
England – The National Roll of the Great War
UK, Army Roll of Honour 1939-1945
UK, British Prisoners of War 1939-1945
….. and many more
Births, Baptisms, Marriages and Deaths
Census Records from 1841 to 1911 and the 1939 National Survey
You can either take out a personal subscription or visit the CRO and access Ancestry there.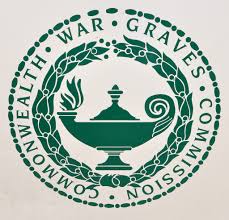 Commonwealth War Graves Commission  https://www.cwgc.org/
The Commonwealth War Graves Commission looks after Britain's war graves, at home and abroad. 
It helps when searching for a person's grave or memorial if you have the Service Number as this is unique and should get you straight there. The site gives a description of the grave or memorial and includes a location number.  You can also download a Commemorative Certificate for each of the fallen.  If you can't find the grave you seek on CWGC try: https://www.findagrave.com/
There is a CWGC section in Warwick Cemetery containing mostly World War 2 graves.  Great War graves are located throughout the cemetery.  A member of the Unlocking Warwick group may be able to help you locate a specific grave if you have difficulty finding it.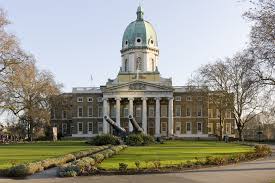 Imperial War Museum  www.iwm.org.uk
The Imperial War Museum's archives are vast and too numerous to mention here. The paper research facility was moved from London to Duxford in 2018, but it will still be possible to view documents digitally in London.
You can go online to book an appointment but  you need to give five working days' notice of any documents you would like to view: https://www.iwm.org.uk/research/research-facilities
National Archives   www.nationalarchives.gov.uk/first-world-war
This site is always worth a look as it holds many military records; it has a helpful guide for finding army and other forces records.
Forces War Records  www.forces-war-records.co.uk
This is a subscription site containing over 24 million service men's records from both World Wars.  If your research is limited to just a few people, it's possible to sign up for one month only.
The London Gazette  www.thegazette.co.uk
The Gazette is good for looking at people by name, particularly those who received commissions, or medals for gallantry, in both wars. A note of caution, we found it difficult to find the records we wanted, despite knowing the name of our person and their entry date.
Here is a list of some more websites you many find useful – this is by no means an exhaustive list.
Find my Past www.findmypast.co.uk
This is a subscription site, but you can sign up for a 14 day free trial. Warwickshire Libraries have a subscription to this site so you can use it for free at any library (one hour at a time) or at the CRO (no time limit).
Royal Air Force and Royal Air Force Volunteer Reserve:
There are two useful sites for researching the Airmen who gave their lives during World War 2 – you will find details of sorties, medals, campaigns and so on – just enter a name or service number to locate your subject:
RAF Commands – http://www.rafcommands.com/
Air Crew Remembered – http://aircrewremembered.com/list-of-pages-relating-to-1939-1945.html
Family Search https://www.familysearch.org/
This is a site owned and run by The Church of Jesus Christ of Latter Day Saints. You have to sign up to this but it's free and has many of the records (census, births, deaths etc.) that can be found on Ancestry. It sometimes directs you to other sites when you click to view the record – definitely worth a try.
Free Births Marriages and Deaths https://www.freebmd.org.uk/
This one does what it says on the tin – enables you to search for free for births, marriages and deaths – again worth a try.
If a link on this page no longer works, or if any information is inaccurate or out of date, please contact us and we will update this page – thankyou.
Christine Shaw