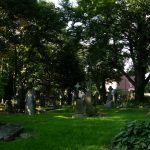 Age: 29
Date of birth: 3rd May 1913
Parents: Frank and Edith Goodall nee Horsfall
Wife: May Goodhall nee Crowther
Address: 22 Vesper Gardens, Leeds
Occupation: Motor Bus Conductor

Frank Dennis Goodall was born in Leeds of parents who were also Yorkshire born. They were Frank (b1882) and Edith nee Horsfall (b1883). At the time of the 1939 Register Frank was living with both parents at 22 Vesper Gardens, Leeds. Frank senior was a Wholesale Tea Merchant and Frank junior was a Motor Bus Conductor. There were no redactions at this address and we think that Frank may have been the only child of the marriage.
Frank married May Crowther in 1941 in Leeds.
We have been unable to find details of Frank's death or what his connection with Warwick may have been. Any further information would be welcomed.
Military Service
Rank & Number: Trooper, 4624121
Regiment/Service: Duke of Wellington's (West Riding) Regiment
Brigade/Division:
Date of death: 20th June 1942
Cause of death/Battle: No details other than that he died in service.
Commemorated/Buried: Buried in Kirkstall (St Stephen) Churchyard, Yorkshire. Grave 1224
Awards:
Commemorated locally at:
Contributors
Unlocking Warwick Research Group
Cemetery photograph courtesy of Commonwealth War Graves Commission (CWGC)